SECTION 01

Looking at light

Solar System from Megan + Max
Photography utilizes light-sensitive materials, whether analog or digital.

Photographs needs light (and the lack of light) to reveal (and obscure) their visual sensibilities and content. The presence of light and its level of intensity serve as visual guides in seeing what is in a photograph as well as affecting the feeling being suggested.

The direction of the lighting is important because it will determine what is revealed, and what is concealed or left in shadows. Light shapes the subject being photographed, emphasizing or diminishing description, texture and volume.

Front Lighting

Front lighting comes from behind the camera toward the subject. The front of the subject is evenly lit with minimal shadows visible.
Back Lighting

Back lighting comes toward the camera from behind the subject. Shadows are cast toward the camera and are prominent with the front of the subject in shadow. Back lighting can make translucent objects seem to glow as well as create a strong contrast between light and dark areas.

Side Lighting

Side lighting comes toward the side of the subject and camera. Shadows are prominent and cast at the side of the subject, emphasizing shape, texture and volume.
SECTION 02

Looking at objects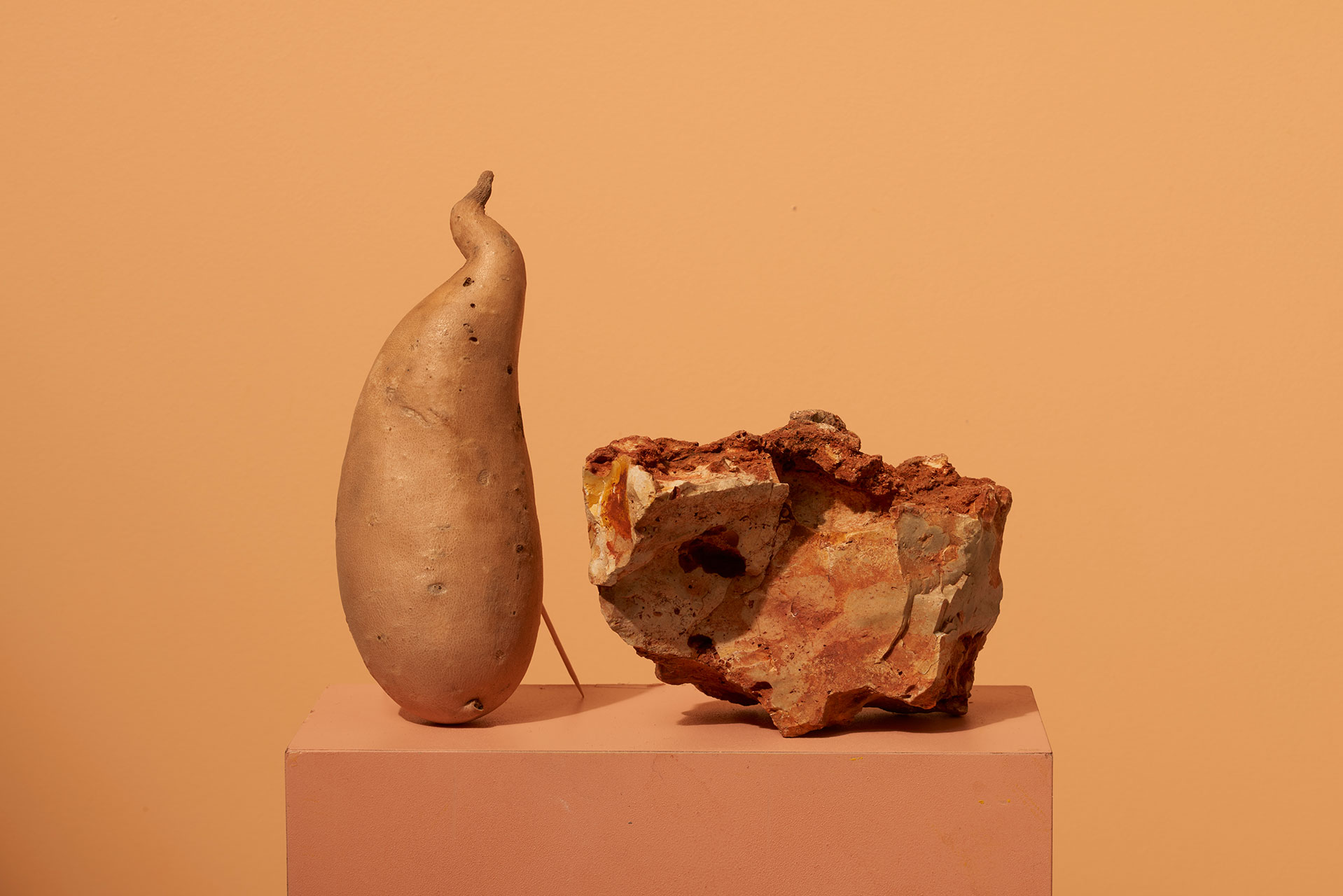 Sweet Potato, Toothpick, Rock from Megan + Max
After so much time indoors, we're thinking it too. If you've spent some time looking at light, you may have already started seeing things a little bit differently. If you're not there yet, it's ok! Check out some different ways to discover potential objects (and photographic subjects) below.
Mouse Trap (Citris Punch) from Megan + Max
IDEAS :
- a thing from each room
- something borrowed
- a birthday gift
- an artificial thing
- a back of the closet thing
- the most red thing
- a pea green thing
- a thing with an "outer space" look
-a thing with a "grandma's house" look
- something delicate
- something rough
- something 3 feet away
- something 10 feet away
- something that's trash
- something you treasure

You can tweak and twist our list, make a list like this for a classmate+friend, draw ideas from a hat, or find a few things that speak to you.

Maybe you're looking at the ideas list thinking, "Won't that mean I just end up with a few random things?"

And we, (Megan + Max), will say,
"Yup ︎".

We hope embracing chance will open up new ways of looking and experimenting with objects and the space around you.